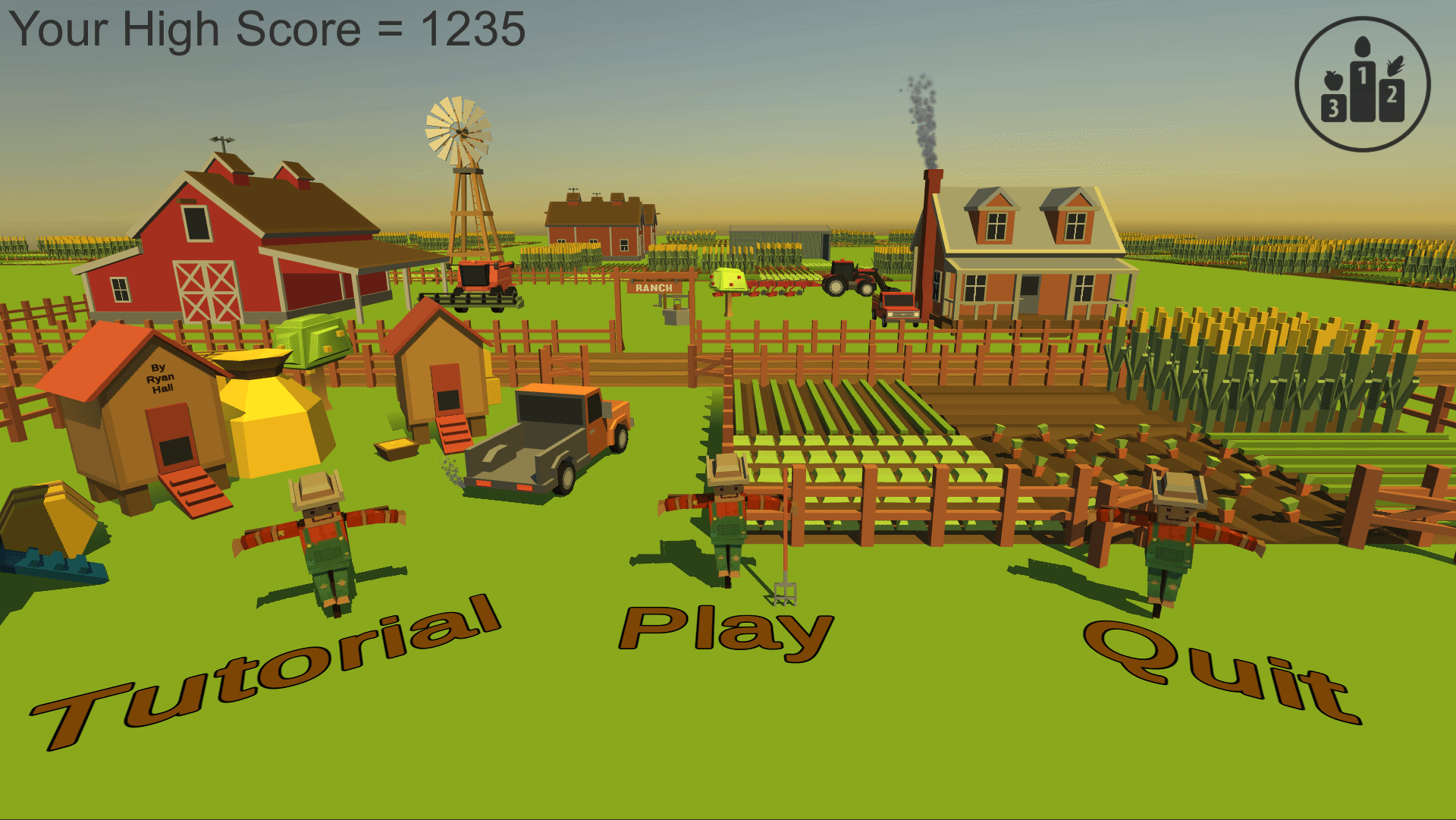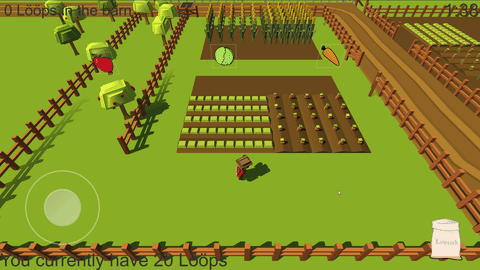 Hectic movement mechanics for fast paced chaotic game play, a single joystick and screen tap are the only controls required, but how they are used massively effects the outcome of your play through.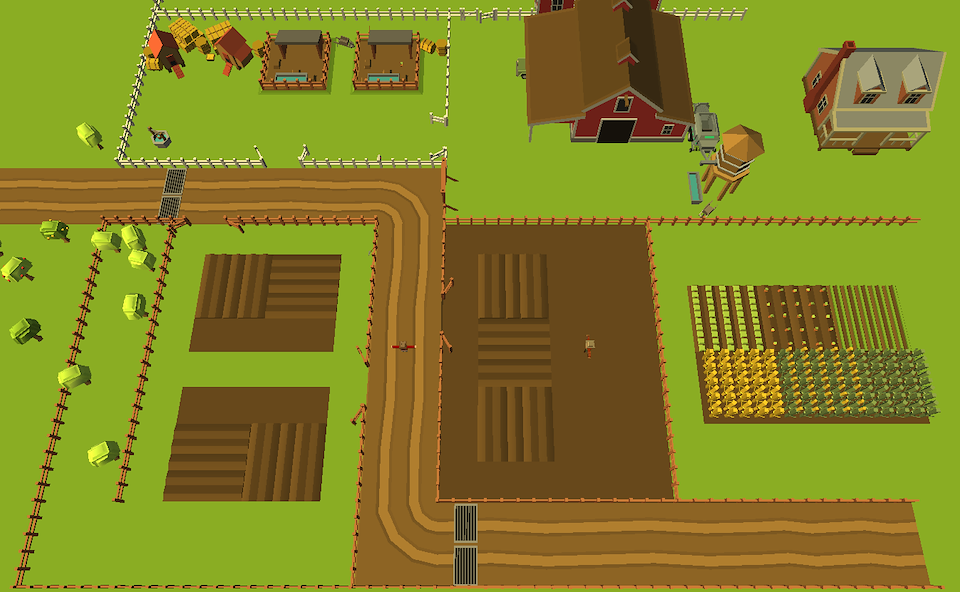 The way the game is designed the map layout can be changed easily, because the fun and skill of the game is working out the best route to optimally harvest the farm in the given time, so the game can easily be expanded to contain multiple levels with their own leader boards.
Farming Frenzy
Farming Frenzy was my first venture into using C# and Unity and a solo project i took up in my free time.
The game is a simple arcade like game where players have to collect the crops and store as many as they can in the barn before the time is up, but the controls are hectic and require mastering to achieve the higher scores.
The game includes google play integration for high scores and achievements and is available on the app store for free.